Royal Neighbors Announces New Executives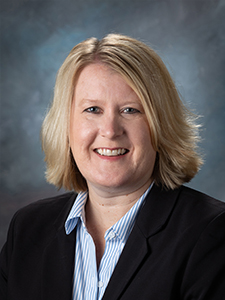 Karen Hayes – Operations Executive
With Royal Neighbors since 2011, Karen Hayes now serves as Operations Executive for the organization, overseeing Underwriting, Agent Services, and the Customer Support Center.
During her tenure with Royal Neighbors, Karen has held leadership positions over multiple functional areas, most recently serving as Senior Director, Agent and Customer Services, where she oversaw Society functions relating to customer support, claims, underwriting operations, licensing and contracting, and commissions.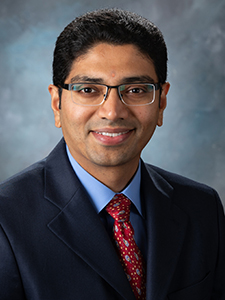 Raja Krishnamurthy – IT Executive
Raja Krishnamurthy will oversee the strategic direction and operations of Royal Neighbors Information Technology services, IT Security, and PMO. In addition, he leads the facilitation, development, and delivery of strategic planning artifacts for the organization.
Joining Royal Neighbors in 2008, Raja has served in numerous leadership roles in IT, Finance and Marketing. Most recently he held the position of Senior Director – Strategy, Research, and Analytics.
Find their full bios at: royalneighbors.org/leadership.
---
Royal Neighbors is now accepting scholarship applications for beneficial members the 2020-2021 academic year. Applications are due by March 1, 2020. Visit royalneighbors.org for application requirements and more information.
---
Synopsis of Changes to Royal Neighbors of America Bylaws
Adopted August 20, 2019
Article III, Section 9(d) provides that Notice of a special meeting of the Board of Directors must be provided to each Director by the Secretary at least 10 days before the date that the meeting is to be held. The Board of Directors desires to provide for a 48-hour notice requirement should the Chairperson of the Board determine that the need for a special meeting is for an "emergency" reason; provided notice of the "emergency meeting" is given to each Director by electronic means sent to the email address on file with the Secretary of the Society.
Article IV, Section 4 provides that the Vice President assumes the President's duties (but not exercise the powers) should the President die or resign from office, but is entitled to perform the duties and (exercise the powers) should the President be absent or disabled. The Board of Directors desire to provide for consistency in all scenarios where the Vice President is acting in place of the President, by allowing the Vice President to perform the duties and (exercise the powers) of the President whenever the Vice President is acting in place of the President.
Visit royalneighbors.org/bylaws for a complete copy of the Bylaws.